The Most Beautiful Outdoor Art Spaces in the World
Dec 25, 22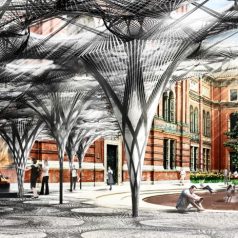 If you ask any artist where the most beautiful outdoor art spaces are, you're likely to get a different answer every time. However, some places stand out above the rest. From stunning sculptures in public parks to massive murals covering entire buildings, these outdoor art spaces will take your breath away. So whether you're an artist or appreciate good art, check out these great spaces next time you travel the world.
Guide to the best outdoor art spaces in your city
The world is full of beautiful outdoor art spaces, and these are some of the most stunning.
The Wave Field, Michigan, USA
This massive land art installation by landscape artists Maya Lin and James Corner consists of 500 undulating waves made from native Michigan grasses. The Wave Field is part of the University of Michigan's Matthaei Botanical Gardens and Nichols Arboretum, and it's a popular spot for picnics, sunbathing, and enjoying the incredible views.
The Atlanta BeltLine, Georgia, USA
This public art project transformed a 22-mile abandoned railway into a network of walking and biking trails lined with stunning murals, sculptures, and other works of art. The Atlanta BeltLine has quickly become one of the city's most popular attractions, and it's easy to see why.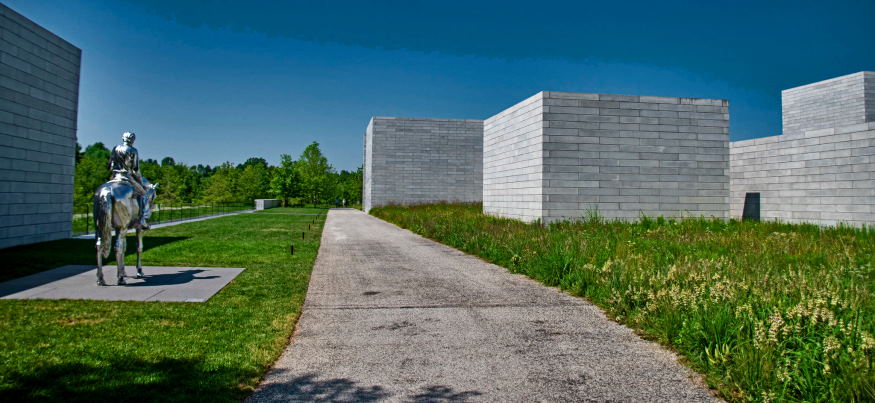 The High Line, New York City, USA
The High Line is another former railway-turned-public park and one of the most unique places in New York City. The elevated walkway winds through some of the city's most vibrant neighborhoods, lined with art installations, sculptures, and stunning views of the Manhattan skyline.
7 Magic Mountains, Nevada, USA
This large-scale art installation by Ugo Rondinone consists of seven 40-foot-tall limestone towers painted in bright colors. 7 Magic Mountains is located in the desert just outside of Las Vegas, and it's a must-see for anyone visiting the area.
Rainbow Row, Charleston, USA
Rainbow Row is a series of 13 historic houses in Charleston, South Carolina, painted in pastel colors. The colorful homes are one of the city's most iconic landmarks, making for a beautiful photo op.
Candytopia, San Francisco, USA
Candytopia is a pop-up museum full of larger-than-life candy sculptures and interactive installations. The museum has several locations around the United States, but the San Francisco outpost is the most Instagrammable.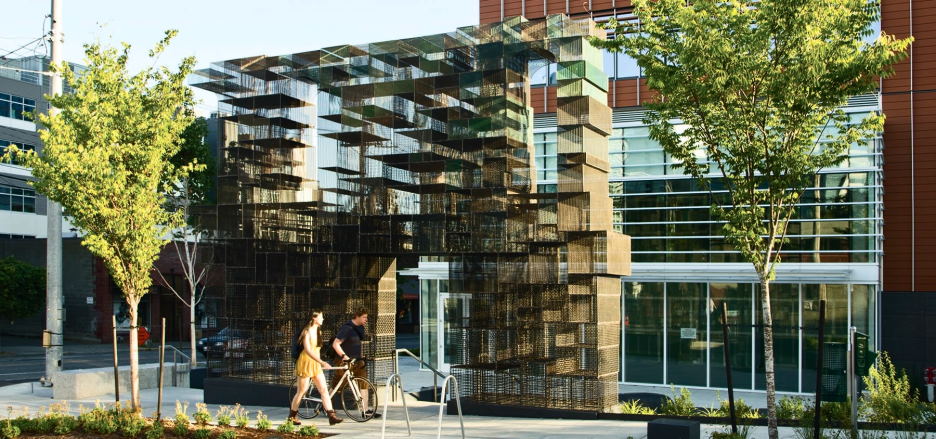 Murmurwall, Toronto, Canada
Murmurwall is a public art installation that consists of a series of sound-activated LED lights. The lights are mounted on a wall in Toronto's Kensington Market, creating a beautiful display when people talk or make noise near them.
Le Jardin Suspendu, Paris, France
Le Jardin Suspendu is a suspended garden located in the 10th arrondissement of Paris. French artist Patrick Blanc created the garden, and it features over 20,000 plants worldwide.
Flower Field in Hokkaido, Japan
Hokkaido is home to many incredible flower fields, but the one in Furano is the most Instagrammable. The field is full of lavender in the summer and rapeseed flowers in the spring, and it's a popular spot for photographers and nature lovers alike.
La Rambla, Barcelona, Spain
La Rambla is one of Barcelona's most iconic landmarks and one of the most beautiful outdoor art spaces in the world. The tree-lined promenade is lined with street performers, artists, and musicians, and it's a great place to people watch or enjoy the atmosphere.